Catering with a style the quality touches all heart
Welcome to Black Diamond Caterer
The Famous Caterer in Kolkata (Rajarhat & Newtown Area)​

Black Diamond Caterer specializes in providing top-quality catering services in Kolkata for weddings, corporate events, and parties.
We offer a wide variety of catering services to suit your specific needs. We have been catering since 2002 and have seen the catering industry go through significant changes in the past decade. It's never been more important that you plan the event just as well as you prepare the food. The backbone of a successfully planned event is comprehensive food catering arrangements. Black Diamond Caterer is specialized in offering top-quality and amazing catering services in Kolkata for weddings, corporate events, and other types of events across Kolkata as well as all over India. Our goal is to cater to and offer our clients their wants, needs, and their desired objectives along with making it affordable for them for the coming event or festivity by abiding by the tastes of their customers which is the heart of our business.
It can be stressful to plan and execute a catering event, but the best catering services in Kolkata will make it seem effortless. When you work with Black Diamond Caterer, one of the top caterers in Kolkata, you can expect delicious food, creative presentation, and professional service.
Black Diamond Caterer is steeped in decades of experience and has successful projects that span across Kolkata, and West Bengal for our clients. Come to us for all your event needs from corporate gatherings and weddings to seminars, we are an experienced Wedding Caterer in Kolkata.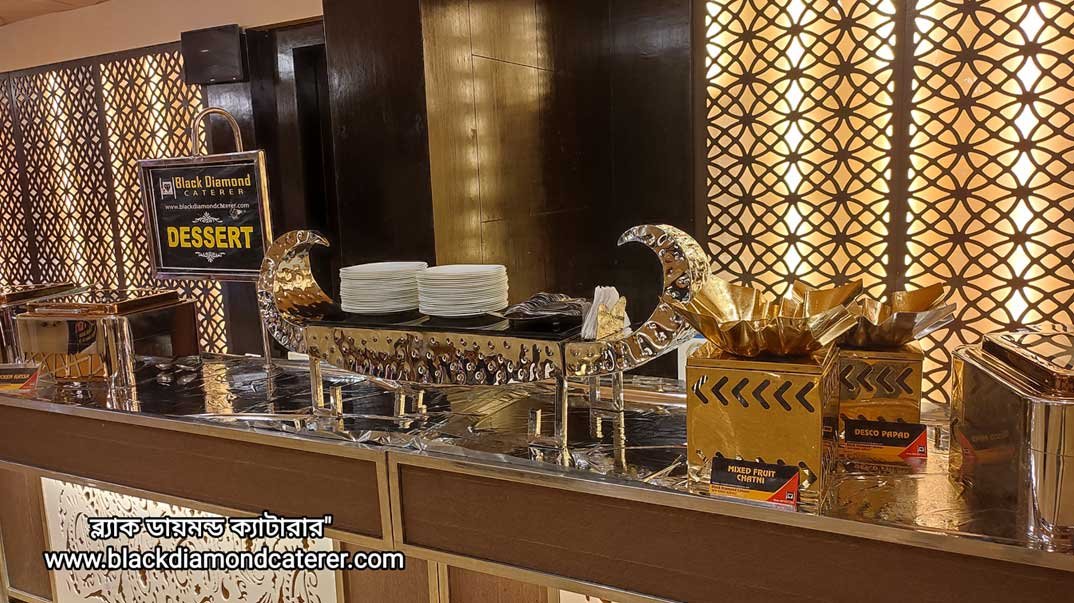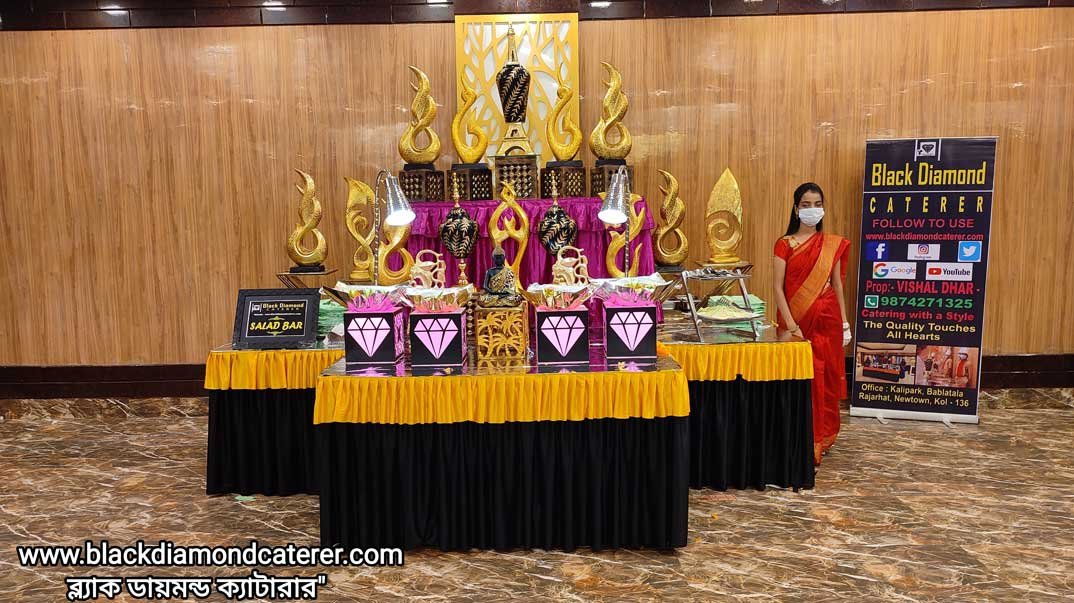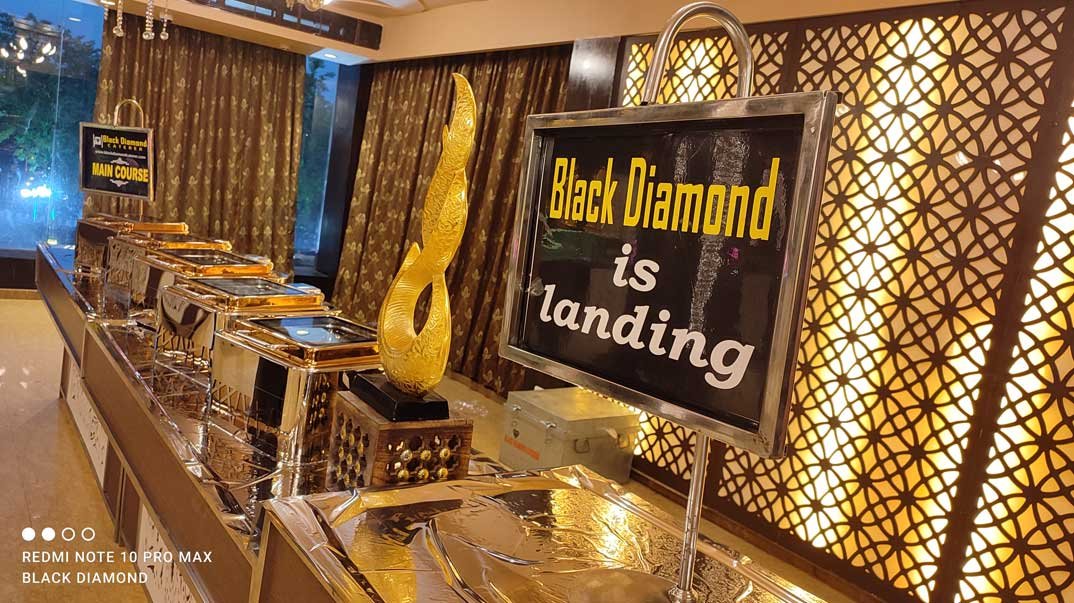 The Benefits of Hiring Black Diamond Caterer
Black Diamond Caterer, a wedding caterer in Kolkata can make your special day even more memorable and hassle-free. We will work with you to create a menu that reflects your personal taste and style and can accommodate any dietary restrictions or allergies. We can also help with other aspects of your wedding planning, such as finding the perfect venue, coordinating with other vendors, and creating a timeline for the day of the event. Plus, we will take care of all the details on the day of the wedding so that you can relax and enjoy your big day.
There are many benefits to having catering services in Kolkata like Black Diamond Caterer, especially if you are hosting an event. We can help take the stress out of event planning by providing delicious food and drinks, as well as taking care of all the details so you can focus on enjoying your event.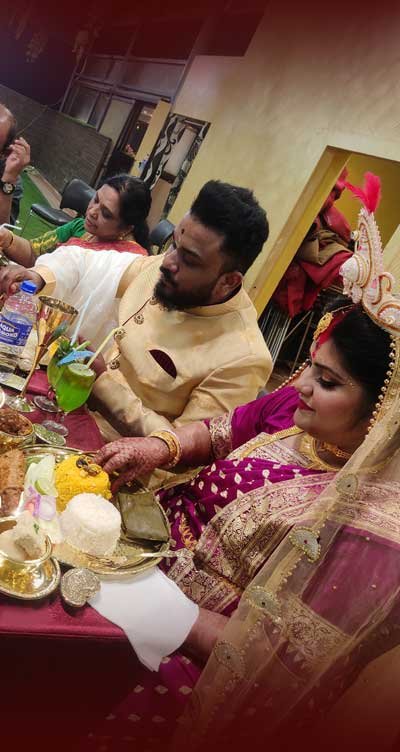 Here are Some of The Advantages of Hiring Black Diamond Caterer:
Delicious food and drink: We will provide you with delicious food and drink options that will please all your guests.


Save time: We will save you time by taking care of all the details, from set up to clean up.


Save money: We can actually save you money by providing discounts on food and drink, as well as avoiding costly mistakes that could happen if you try to do everything yourself.


Peace of mind: When you use Black Diamond Caterer, a catering service in Kolkata, you can relax and enjoy your event knowing that everything is being taken care of by professionals.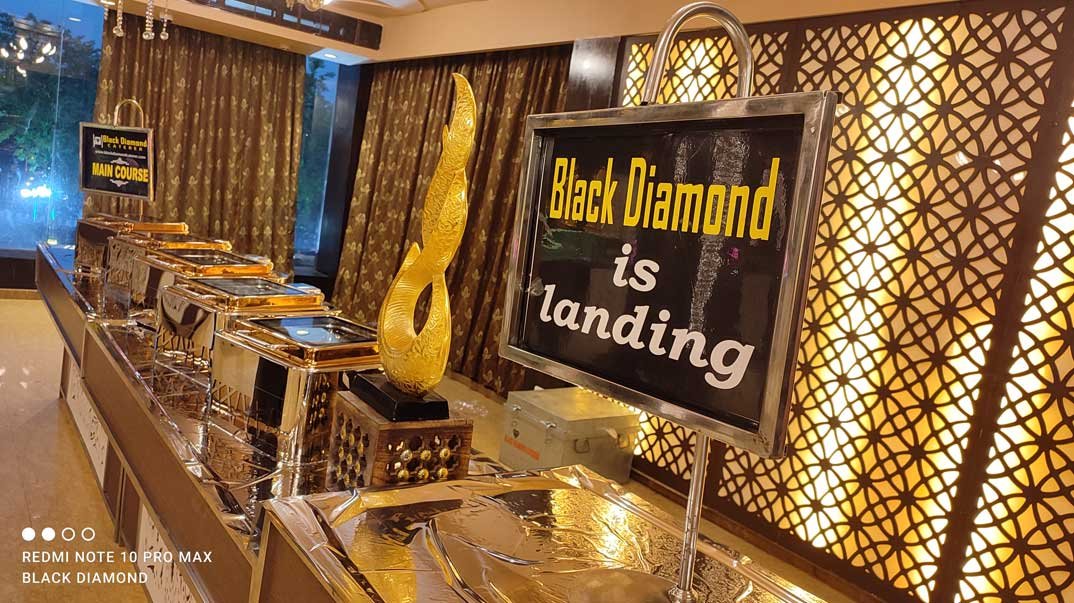 The Different Types of Catering Services We Are Providing
There are many different types of catering services available these days. You can find us to suit any event, budget, or taste. Here are some of the most popular types of catering services provided by Black Diamond Caterer:
Wedding Catering: Weddings are one of the most popular events to hire a caterer for. We can provide everything from canapés and champagne to a sit-down meal and wedding cake.


Corporate Catering: If you're looking to impress clients or colleagues, corporate catering is the way to go. From breakfast meetings to working lunches and office parties, we can take care of all your business catering needs.


Party Catering: Whether you're throwing a birthday party, engagement party, or just a get-together with friends, party catering is a great option. We can provide finger food, buffet meals, and even themed menus to make your party extra special.


Event Catering: If you're organizing a major event, such as a conference, exhibition, or award ceremony, then event catering is essential. We can provide everything from refreshments and snacks to full sit-down meals for your event.