Bengali Marriage Catering Services in Kolkata
Catering with a style the quality touches all heart
Welcome to Black Diamond Caterer
About the Best Caterers in Kolkata

In Bengali life, food is an important part of marriage or any other occasion. History has forged a personal connection between Bengali and great food which is revived on the most important occasion like a wedding.


Are you a foodie who craves the authentic taste of Bengali cuisine? If yes, then you must have heard about Black Diamond Caterer, one of the top 10 Bengali caterers in Kolkata. And if you are wondering what makes us so special, we are here to spill the secret recipe behind our success! As one of the leading names in the industry, we believe that our commitment to quality and traditional flavors plays a vital role in making us stand out. So sit back and join us on this delicious journey as we explore what sets us apart from others.

Whether you are in the traditional or contemporary style of wedding, food is considered to be the most important item and you need to make sure that the food which is being served is top quality. Until a few years ago, most Bengali weddings used to serve traditional food which gave us a chance to feel the real Bengali style. With urbanization affecting every part of our lives, Bengali wedding dishes have similarly brought about an improved change in the way food is served. So you must have one of the best Bengali caterers in Kolkata who will win the hearts of your guests.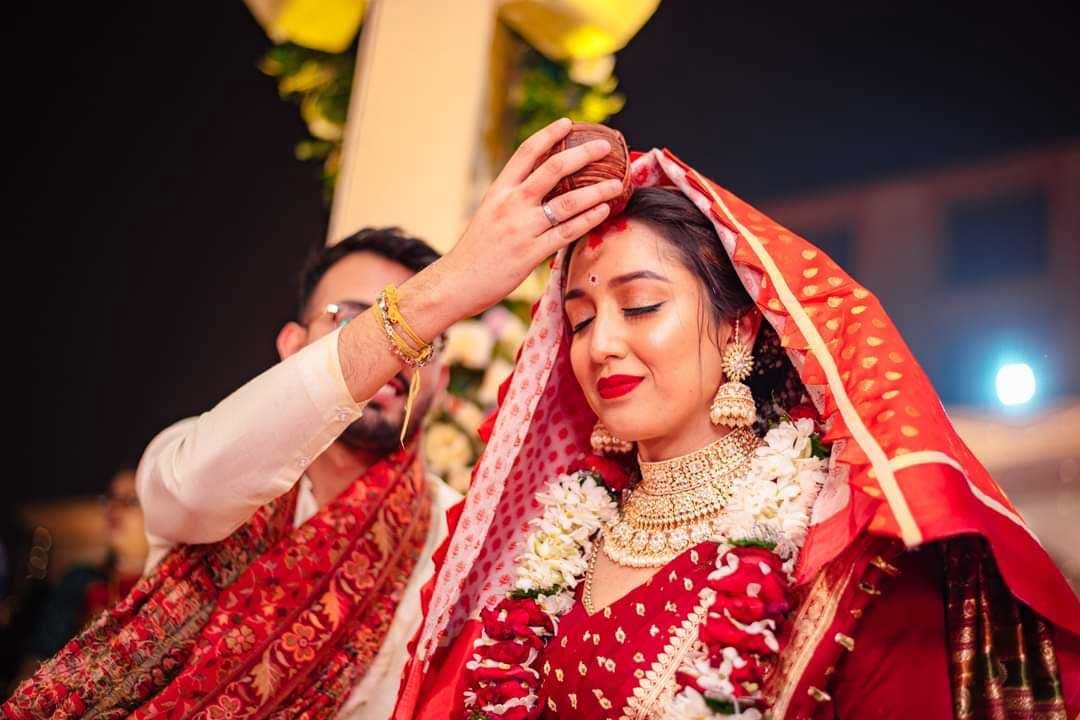 Introduction to Our Story as One of the Top 10 Bengali Caterers in Kolkata
In a city like Kolkata that is teeming with foodies, it is no mean feat to be one of the top Bengali caterers. We at Black Diamond Caterer have been dishing out authentic Bengali fare for over 10 years now and have built up a loyal following of food lovers who appreciate our traditional recipes and fresh ingredients.
So, what is the secret recipe behind our success?
First and foremost, we use only the freshest and finest ingredients in all our dishes. Whether it is our signature ilish maach (hilsa fish) curry or our mouth-watering baigun bhaja (fried eggplant), each dish is cooked to perfection using the best quality products.


Secondly, we pay rigorous attention to detail in every step of the cooking process, from marinating the meat overnight to slow-cooking it over a low flame. This ensures that each dish retains its authentic flavor and taste.


Last but not least, we always go the extra mile to ensure that our customers are happy and satisfied. Whether it is delivering food on time or customising a menu to suit their tastes, we strive to provide a catering service that is second to none.
So if you are looking for an authentic Bengali catering experience for your next event, look no further than Black Diamond Caterer – one of the Top Bengali Caterers in Kolkata.
Our Core Focus: Quality, Presentation and Taste
At Black Diamond Caterer, we understand that good food is the key to any successful event. Whether it is a corporate function, a wedding or a private party, our focus is always on delivering quality, flavorful and visually appealing dishes that will leave your guests impressed.
We believe that great catering is all about attention to detail, from the way the food is prepared and presented, to the way it is served. Our team of experienced chefs and wait staff are dedicated to providing impeccable service and creating an unforgettable dining experience for your guests.
When it comes to Bengali cuisine, we know that nothing is more important than taste. That's why we only use the freshest ingredients and cook each dish to perfection. Whether you're looking for traditional favorites or something new and exciting, we guarantee that our food will exceed your expectations.
The Secret Recipes behind Our Success
A lot of people think that the secret behind our success as one of the best Bengali caterers in Kolkata is our recipes. And while our recipes are definitely a big part of it, there's a lot more to it than that.
The truth is, there are no secrets when it comes to catering. It's all about hard work, dedication, and passion for what you do. We put in long hours to make sure everything is perfect for our clients, and it shows in the final product.
We're constantly innovating and experimenting with new recipes, techniques, and ingredients to make sure we're always at the top of our game. We also use only the freshest ingredients and cook everything from scratch – no shortcuts!
All of this combines to create cuisine that is truly exceptional. Our clients keep coming back because they know they can trust us to deliver delicious food that will exceed their expectations every time.
So if you're looking for a catering company that can provide amazing food and outstanding service, look no further than us! We'll make your next event one to remember.
Conventional Bengali Wedding Menu Ideas
Affection for Fish & Other Non-Veg Items

Bengali's love for fish is known all over the country. This is not just fish; it is an important part of the whole menu of favorite Bengali food. A Bengali wedding menu would not be complete without Fish fingers, Fish Fry or Fish Cutlets. Different recipes of Rui, Katla, Vetki, Hilsa fish, and various items of prawn add a unique dimension to the Bengali wedding menu.
Bengali's passion for Biryani is eternal. The inclusion of Mutton or Chicken Biryani in your Bengali wedding menu makes it impeccable.
Other well-known non-veg dishes include Mutton Kabiraji & Cutlets, Mutton Kasha, Dak Bungalow, Mutton Curry, and Chicken Rezala, Chicken Malai, and Chicken Curry cooked with tomato sauce, prepared with poppy seeds.
Both the vegetarian and non-vegetarian Bengali food items are served with Naan, Fulco Lucchi, White Rice, Pulao which makes the dinner in Bengali wedding an interesting, delicious, and memorable one.
Different Sweet Items
Conventional desserts are served with Frozen Yogurt and Rose Berries. Bengali pastries are cherished by people from all over India. No matter how big and great a wedding is, it is sure to serve this unique pastry to the guests. The most prominent sweets in West Bengal are Rasgolla, Ras Malai, and Sandesh.
Our Unique Approach to Bengali Cuisine
When it comes to Bengali cuisine, we take a unique approach that has proven to be successful time and time again. Our focus is on using fresh, seasonal ingredients to create mouth-watering dishes that are sure to satisfy even the most discerning of diners.
In addition to our use of only the finest ingredients, we also take care to cook each dish to perfection. That means you can expect perfectly cooked rice, succulent meats, and tantalizing spices in every bite. It's this attention to detail that has earned us a reputation as one of the top Bengali caterers in Kolkata.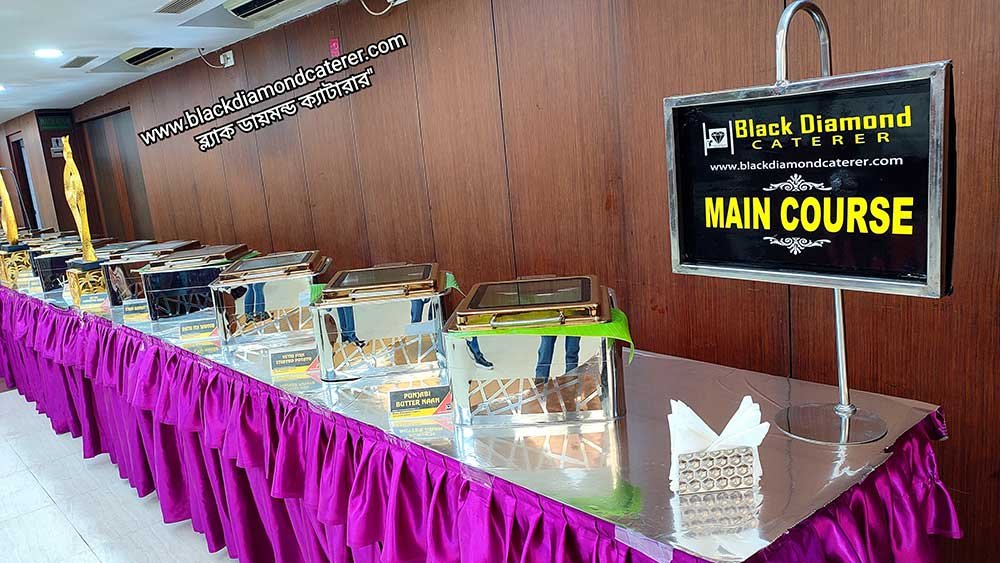 Why select us as a best Bengali Caterer in Kolkata
There are many reasons to choose us as your Bengali caterer in Kolkata.
We have a wealth of experience and our team of highly skilled chefs are able to create mouth-watering dishes that will tantalise your taste buds. We only use the freshest ingredients and our menu is full of traditional Bengali favourites that will leave you wanting more.


We also offer a bespoke catering service, so if you have specific requirements or dietary needs, we can tailor our menu to suit you. And because we understand that not everyone is a fan of fish, we have a selection of vegetarian and other non vegetarian dishes available too.


We pride ourselves on our outstanding customer service and our dedication to providing an enjoyable and hassle-free catering experience. So whether you're planning a wedding, corporate event or private party, get in touch with us today and let us take care of everything for you.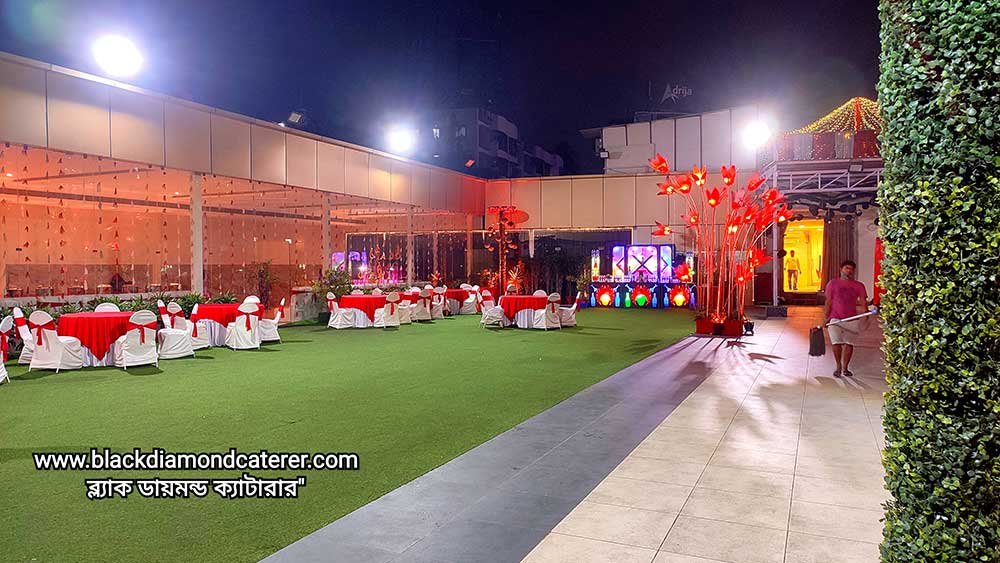 What are the things to be considered before booking a Bengali wedding caterer in Kolkata?
Your Venue – Wedding Catering should be tailored to your preferred location. You have to decide whether it will be buffet or seating.


Menu – It is important to make a final decision about the menu before booking a Bengali catering service in Kolkata because you should have an idea of what kind of food you want to serve to your guests. Many Bengali wedding caterers in Kolkata have pre-prepared menus of various Bengali traditional-themed dishes.


Do caterers have alcohol liability insurance (if they supply alcohol)? It is important to have insurance to serve alcohol to your wedding caterer. Most Bengali wedding caterers in Kolkata have this type of insurance but it is better for you to be sure.


Does the caterer specialize in certain cuisine- This is certainly the most important question that needs to be asked before booking Bengali wedding catering services in Kolkata. It is important to ask if you are planning a specific type of item.
Bengalis have great affection and attraction about food, and marriage is the best time to treat some great foods to your partner friends, and relatives.
Conclusion - What Makes us the Number One Choice among Customers in Kolkata
We're not just one of the top 10 Bengali caterers in Kolkata, but the number one choice for customers across the city.
Here's what sets us apart and makes us the best catering service in town:
Our food is delicious and made with only the freshest ingredients. We offer a variety of Bengali dishes that will tantalize your taste buds and leave you wanting more.


Our prices are unbeatable. We offer affordable catering packages that fit any budget, so you can enjoy our delicious food without breaking the bank.


Our team is professional and courteous, ensuring that your event is handled flawlessly from start to finish. We take care of all the details so you can relax and enjoy your special occasion.


Our convenient location in Kolkata makes us easily accessible for all your catering needs. Whether you're hosting a small gathering or a large event, we can accommodate you.


Our years of experience in the catering industry make us experts at what we do. We know how to make your event a success, no matter what size or type it is.